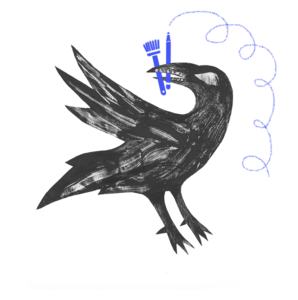 "Storytelling is the oldest form of education"
Terry Tempest William, the American writer and activist.
Train children and adults' creativity with the power of Story-telling, there is a thousand ways to telling stories through the art. i would like to share some of my skills with you.
The workshops are offered individually or in groups, in Strasbourg and Paris or in online video-conference format.
I also offer customised courses adapted to your needs (duration, budget, dates, project…). Do not hesitate to contact me so that I can propose a package adapted to your project.
Do feel free to contact me directly at +33 610045302 or at contact@sabaniknam.com
here i propose you some of my workshops:
Creation creative sketchbook to growing you imagination trough the simple pencil lines into the great art works projects.
Playing with paper and shadows, creating a shadow theatre show with hands and paper cuts puppets.
Nomadic storytellers; crafting and telling a story through a theatrical and nomadic device. Choice of: A traditional Indian KAVAD story box, a Japanese kamishibai, or a French carousel book. Combine storytelling and artistic creation to create an original collaborative piece of art.
Folding and unfolding; to learn about the mechanics of pop-up books from the simplest through to the most complicated and to transform them into cards or book projects.
Garden of Rajastan Learn about Indian miniatures paintings basic.
suggested themes:Palaces, gardens, trees, flowers, gods and goddess
Travel through the poetry of lines and colours; learn the basics of Persian miniature painting. Suggested themes: Earth and sky, nature, different periods in the history of history of Persian miniature, humans, animals
…
"Les contes sont la plus ancienne forme d'éducation"
Terry Tempest William, écrivain et activiste américain.
Entraîner la créativité des enfants et des adultes avec le pouvoir du Story-telling, il y a mille façons de raconter des histoires à travers l'art. J'aimerais partager certaines de mes compétences avec vous.
Les ateliers sont proposés en individuel ou en groupe, à Strasbourg et Paris ou en format visioconférence en ligne.
Je propose également des cours sur mesure adaptés à vos besoins (durée, budget, dates, projet…). N'hésitez pas à me contacter afin que je puisse vous proposer une formule adaptée à votre projet.
N'hésitez pas à  me contacter directement au +33 610045302 ou sur contact@sabaniknam.com
Je vous propose ici quelques uns de mes ateliers:
création d'un carnet de croquis créatif pour développer votre imagination à travers les simples lignes de crayon vers de grands projets d'œuvres d'art.
Jouer au papier et aux ombres,Créer un spectacle en théâtre d'ombres avec les mains et des marionnettes en papiers découpés.
Les conteurs nomade ; Fabriquer et raconter une histoire à travers un dispositif théâtral et nomade. Au choix : Une boîte à histoire inspirée des KAVAD indiennes, un kamishibaï japonais, ou un livre carrousel français.Lier la parole contée et la création artistique artisanale pour réaliser une oeuvre collective originale.
Plier et déplier ; découvrir la mécanique des livres animés (Pop-Up) du plus simple au plus compliqué et les transformer en cartes ou en projets de livres.
Jardin du Rajastan Apprenez les bases de la peinture des miniatures indiennes.
Thèmes proposés : palais, jardins, arbres, fleurs, dieux et déesses.
Transportez-vous dans la poésie des lignes et des couleurs ; apprenez les bases de la peinture miniature persane.
Thèmes suggérés : La terre et le ciel, la nature, les différentes périodes de l'histoire de la miniature persane, les humains, les animaux.
Sélection d'images des ateliers organisés pour les enfants.